hundreds of floating umbrellas above a street in àgueda, portugal
song and video of the day: M.I.A - Boyz
i knew it when i first heard one of M.I.A's amazing songs a few years ago: nothing can beat this shit (: lil' badass M.I.A 
this looks like so much fun and i think i'll try some dance dares myself (:
when i think about great album cover, I think about ones that have taken time and a lot of thoughts to create. I think about ones that are creative and have some artistic value to them. Well, these albums definitely didn't take time to create!
i've decided to feature only the creepiest and strangest album covers. most of these artists i've never heard of, but i think it's save to say that their albums will be remembered forever!
tino wanted a look that says: i'm all man, ladies!
"poodles bring out my cheekbones."
should "little marcy" sing to toddlers? maybe not!
An album dedicated to my favourite person, with the best glasses, best moustache and coolest perm - me, steve warren. i'm working on building up my low self-esteem.
their album features a 20 minutes ballad about a love affair with sour cream. aha!
"I love my life", sure you do jim post!
(hellogiggles)
albertine rift crater lake - tansania
monday morning feels so bad!!
song of the day: easybeats - friday on my mind
andrew bird - three white horses
song of the day: soko - first love never die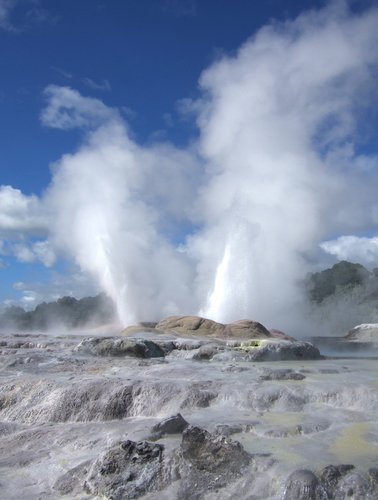 rotorua - new zealand